Description
Benefits
– Relaxation & calmness
– Memory & cognitive performance
– Better sleep quality
– Improves learning & executive functions
– Increased confidence & security
– Non habit forming relief
– Not a drug
Life Factor Zembren is formulated with the world's only patented and clinically proven standardized extract of Sceletium tortuosum cactus. Targeting the feelings of anxiousness, Zembren is designed to quickly calm your mind and reduce stress in as little as 30 minutes. Each capsule contains the full clinical dosage of Sceletium tortuosum (25mg) and approved by the Ministry of Health.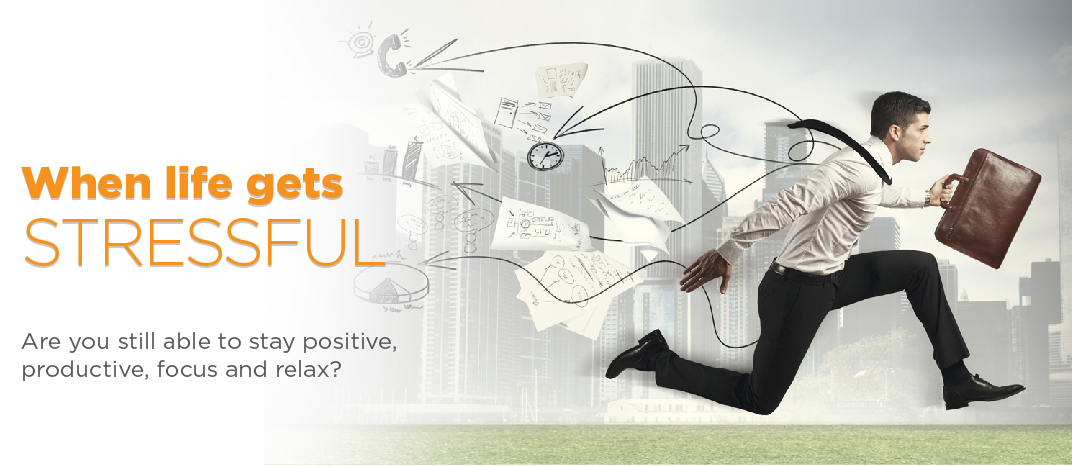 Public speaking, flying, a job interview, corporate meetings, a major deadline or final exam, for those with occasional anxiety, these situations can trigger instant and overwhelming feelings of nervousness, apprehension, irritability and insecurity. Some simply cannot function.
Whether you are students, professionals or elderly, when your body is in a state of on-stress, cortisol level rise and hormone levels fluctuate. Consistently high stress levels can negatively affect your physical and mental state, which may lead to depression and other serious health problems.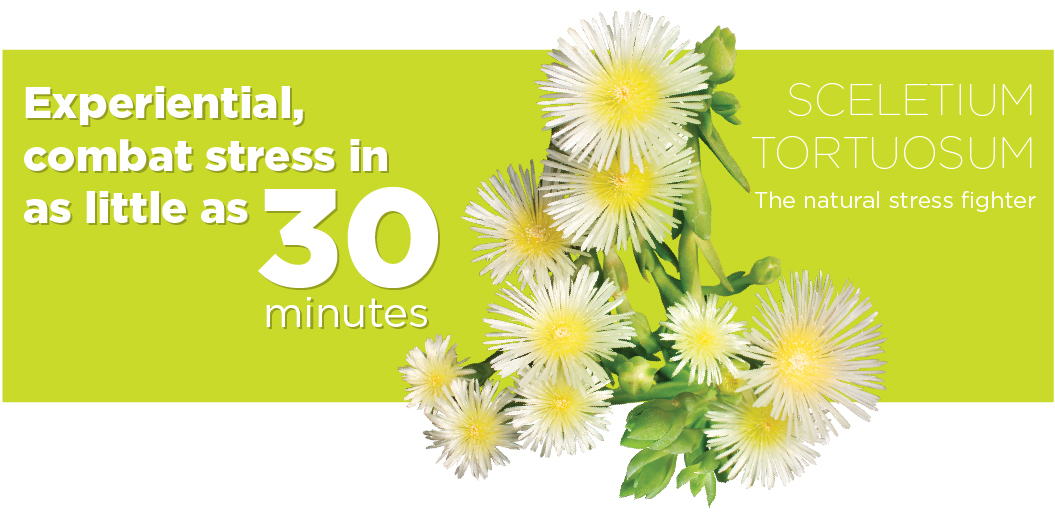 Sceletium Tortuosum is an indigenous cactus plant grown in South Africa where it has been used for over 300 years to elevate mood, reduce stress and promote feelings of relaxation. Sceletium tortuosum has also been targeted due to its application in the help of neurological disorders and neurodegenerative diseases.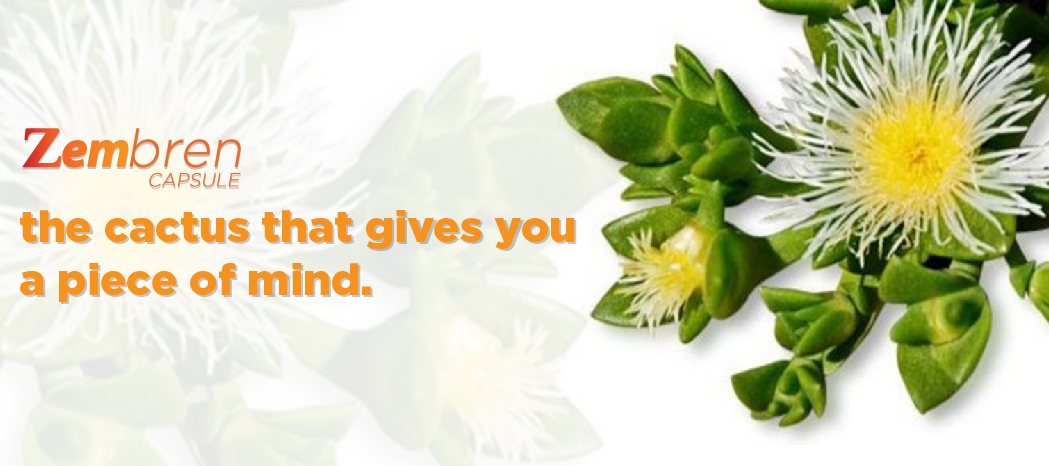 LIFE FACTOR ZEMBREN CAPSULE is formulated with the world's only patented and clinically proven standardised extract of Sceletium tortuosum (U.S. Patent #6,288,104, U.S. Patent #8,552,051), representing the full, unaltered phytochemical profile of the plant. Targeting the feelings of anxiousness from multiple pathways, LIFE FACTOR ZEMBREN CAPSULE is designed to quickly calm your mind. This natural product helps to replenish.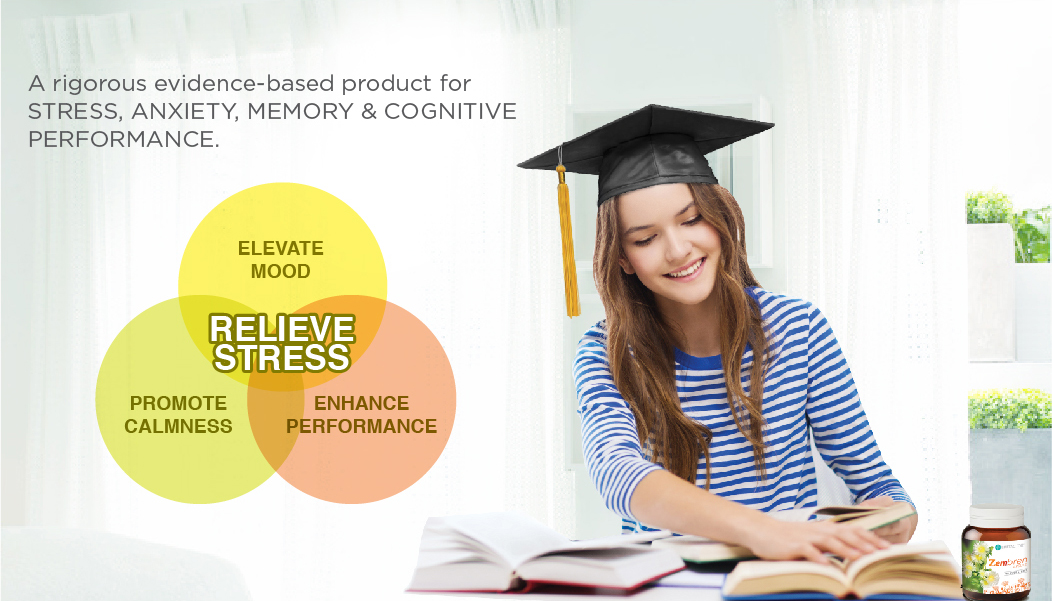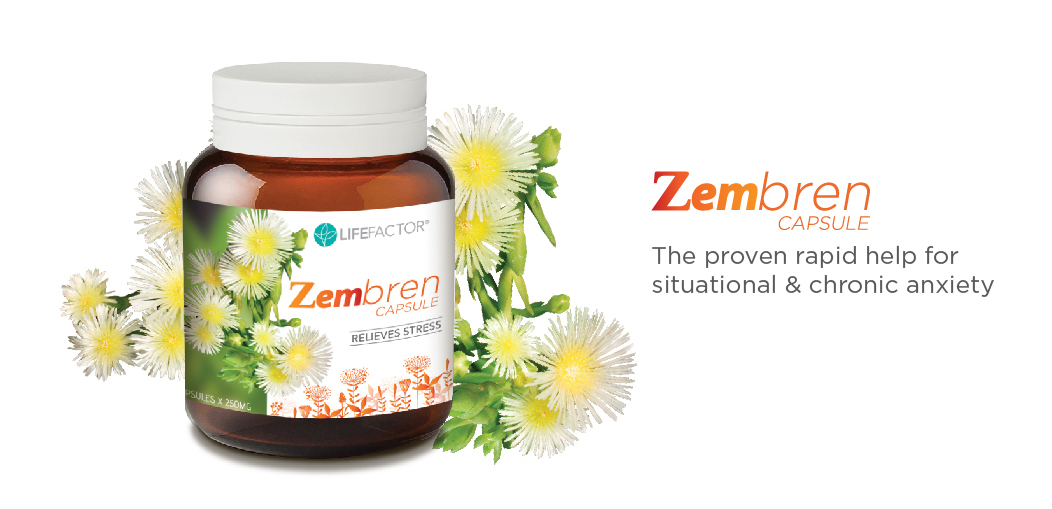 Remember that even if you have a lengthy history of stress and anxiety, always remind yourself to maintain a positive attitude, and realise that you truly can take productive steps forward to reduce your stress and anxiousness.
Before turning to the uncertainty of medication to treat anxiousness, confidently face your day with Zembren. This fast acting, non-drowsy formula is designed to quickly calm your mind, helping to replenish your body's stress coping potential. Experience Zembren for experiential relief you can trust.
LIFE FACTOR ZEMBREN CAPSULE contains the full clinical dosage (25mg) of sceletium tortuosum and it is approved by the Ministry of Health, Malaysia.
Relieve Stress for Better Sleep
Do you worry excessively about things that are unlikely to happen, or feel tense and anxious all day long, sometimes with no real reason? Everyone gets anxious sometimes, but if your worries and fears are so constant that they interfere with your ability to function and relax, you may have too much stress which is mentally and physically exhausting. It drains your energy, interferes with sleep, and wears your body out. But you can break free from chronic worrying and learn to calm your anxious mind
Used by the San Bushmen of South Africa, this Calming Cactus (scientifically known as Sceletium Tortuosum)elevates mood, restores energy and promotes tranquility. Since its discovery, scientists and clinicians have successfully manufactured Life factor Zembren Capsules.(the patented and standardised extract of Sceletium Tortuosum) and made them available at most pharmacies around the world.
Many professionals as well as students, young and old who are vulnerable to stress and situational anxiety, have benefitted from taking LIFE FACTOR ZEMBREN CAPSULES. The general effects experienced are an almost instant balance of calmness and optimum mental focus, and better quality sleep.
"I have been consuming LIFE FACTOR ZEMBREN CAPSULES for a month now. When I first took the capsule, the effect was within minutes. I felt as if my mind was cleared of all the obstructions caused by emotional stress, and I was pleasantly multitasking," explained Ms Mahsan, who tutors at a local university. "I am happy and productive."
LIFE FACTOR ZEMBREN CAPSULES has also made a mark in the world of anti-depressants. Think of depression and chances are that anti-depressants or selective serotonin reactive inhibitors (SSRIs) come to mind. They are prescribed drugs for the treatment of anxiety disorder.
According to the Malaysian Psychiatric Association, the number of Malaysians diagnosed with anxiety disorder is increasing.
LIFE FACTOR ZEMBREN CAPSULES, on the other hand, is all natural, and it has been thoroughly studied for safety and efficacy in three published human clinical trials and carries the GRAS (Generally Regarded As Safe) status in the USA. It has been shown to ncrease the levels of serotonin and serotonin neurotransmission with a rapid onset of action offering safe and non-habit forming relief.
LIFE FACTOR ZEMBREN capsules could be prescribed or recommended by a medical practitioner for stress relieve and to combat againstanxiety and low mood. They are now available without prescriptions in 30's at selected pharmacies and clinics nationwide.
Click here for FAQs.