Description
Pandan Leaf Powder. Another superfood from us!
Who would know that the ordinary Pandan have such miraculous benefits?  Read on and you will be amazed! We bring to you not the leaves but in powder form, the first of its kind in the World.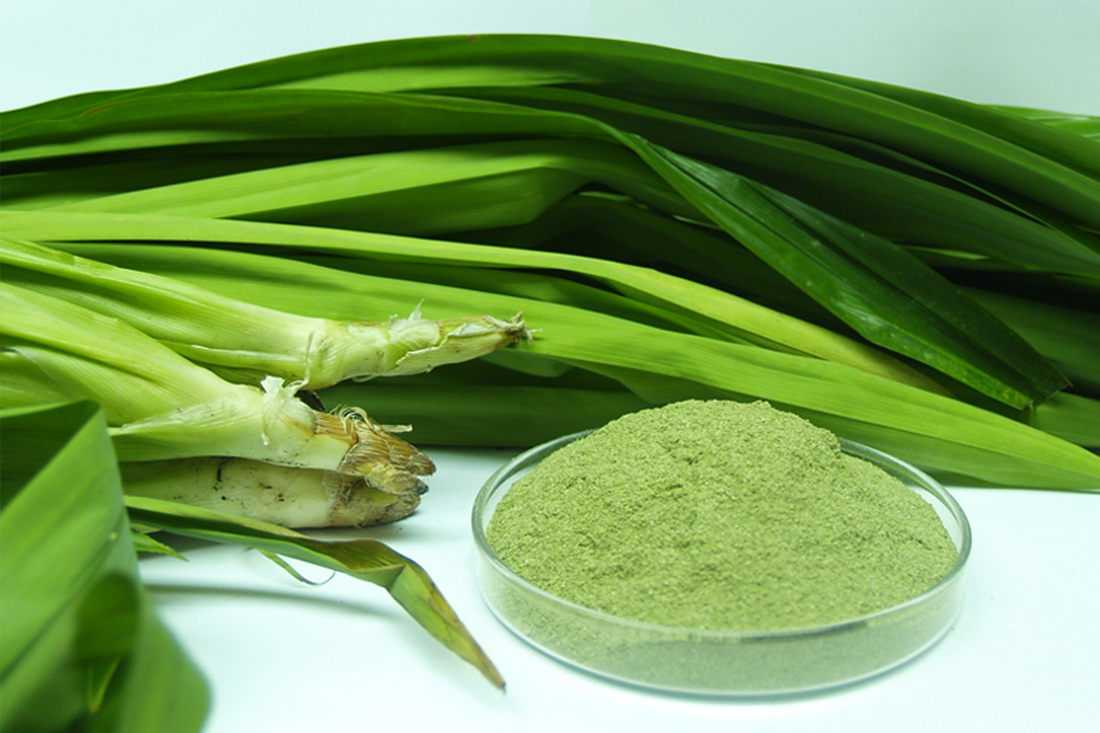 CULINARY USE OF PANDAN LEAF POWDER
Flavoring: We are all familiar with Pandan leaves for a natural flavour in food.  It has an incredibly sweet and mild aroma and is often known as the vanilla of the east. The leaves are usually not eaten, but included in cooking to flavor up rice, cakes, and sauces.
Coloring:  It is also mainly used as a natural colorant.  The Pandan juice is green in color and when included in dishes, will tint the dishes green.
A SUMMARY OF THE HEALTH BENEFITS OF PANDAN LEAVES
The plant contains tannins, glycosides and alkaloids which can be used to treat a variety of common diseases namely:
Relieves headaches and arthritis

Treats ear pains

Eases chest pains

Reduces fever

Treats wounds

For gout

Solves several types of skin problems

Strengthen gums

Reduces stomach spasms

Helps in speeding the recuperation of women who have just given birth and are still weak.
Click here for FAQs.